THE EXPERIENCE
EVENT Boutique draws on the rich heritage of the EVENT-owned State Theatre and the iconic, quirky QT Hotels, to deliver a theatrical, bespoke, design-led cinema experience.
An intimate cinema with a boutique vibe. Designer boutique recliners with footrest, service at your seat and the best cinema sound and picture.
Guests will have access to the Boutique Cinema 30 minutes prior to their session. The host will greet guests and take their order directly from their boutique recliner. The Boutique menu has been designed in collaboration with some of the best artisan and local producers, including Sonoma Bakery and Vic's Meats, to deliver menus that continue to push the boundaries of premium in-cinema dining.
Before and after the session, guests are welcome to extend their experience with a refreshment in the Gold Class lounge.
The Library and Paparazzi now open at Event Cinemas George St.
Boutique Menu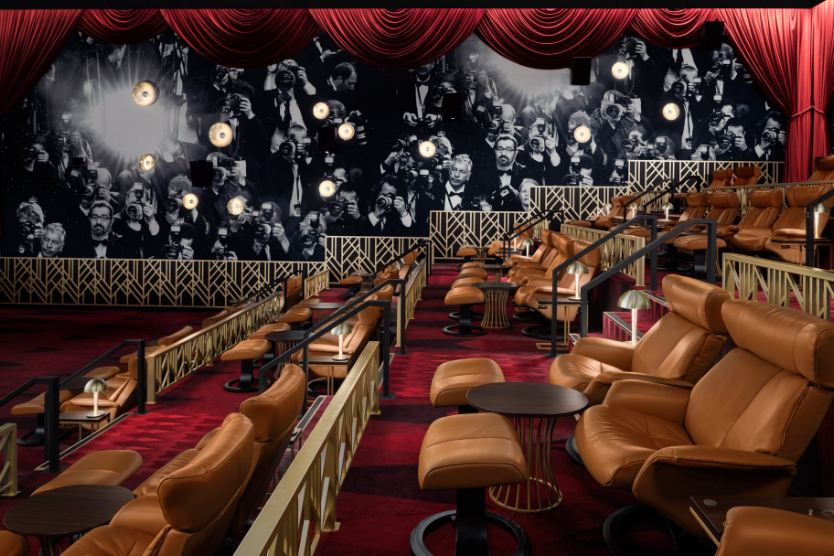 Paparazzi
The Library
Book this space
Both The Library and Paparazzi are modular spaces that are available for private events. The space is perfect for private screenings; team building; VIP events brand launches and lots more.
View our 360 videos of
The Library
and
Paparazzi
spaces.
Enquire today
Corporate bookings in Boutique
With a range tailored corporate experiences available to suit your next event including corporate functions, presentations, workshops, meetings or your own private movie screening our Boutique cinemas are the perfect choice for your next event.
Enquire today
Find your nearest boutique cinemas