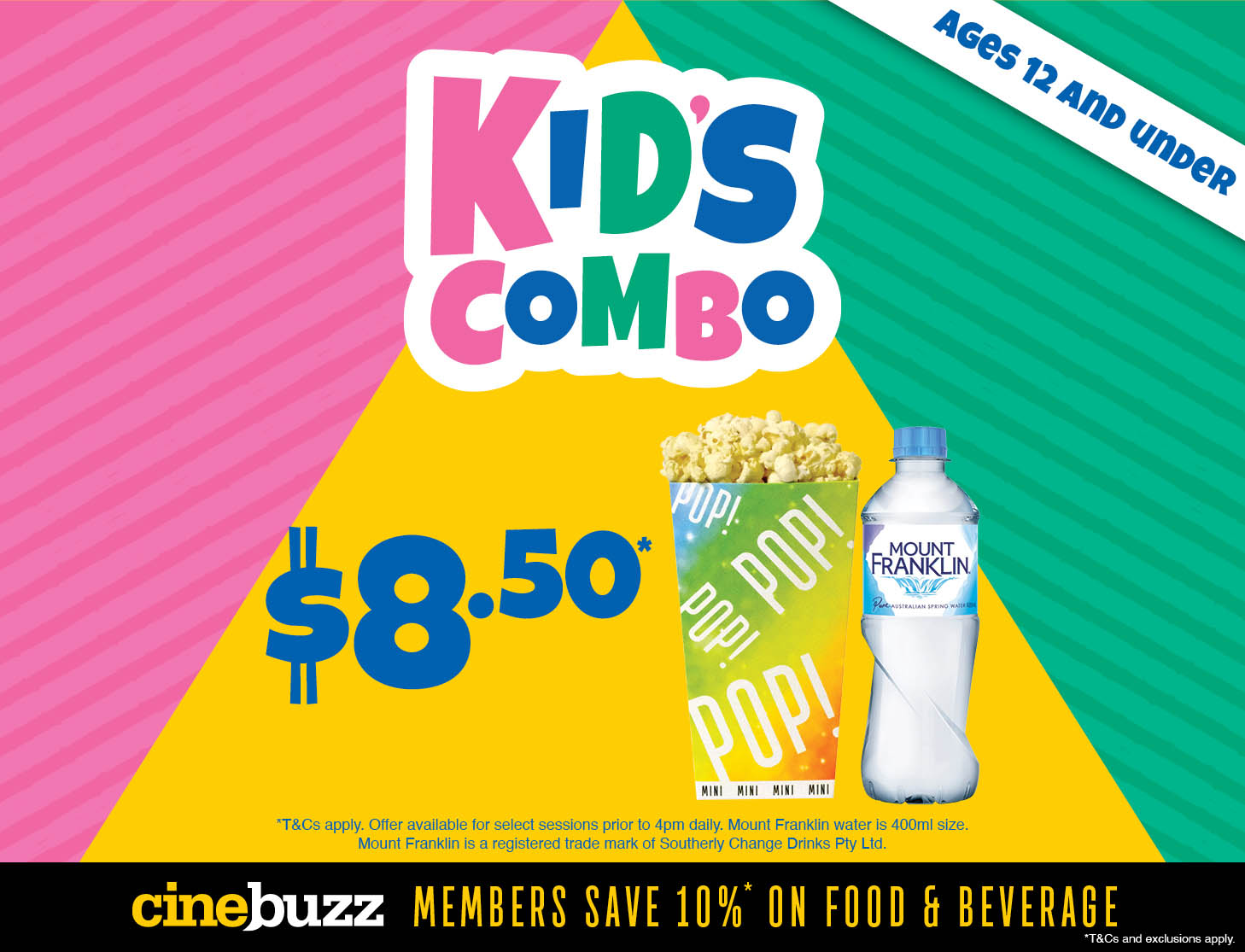 Kid's Combo
The perfect size combo for the little ones
Treat your favourite little people to the perfect size drink and popcorn.
Combo includes a mini classic salted popcorn and a choice between a mini drink filled with your favourite soft drink or a Mount Franklin water.
Available across select sessions before 4pm daily.
Buy online or visit the Candy Bar!
Does not include a movie ticket. Offer available for select sessions at select locations prior to 4pm daily. No alteration to package. Mount Franklin water is 400ml size. MOUNT FRANKLIN is a registered trademark of COCA-COLA AMATIL.