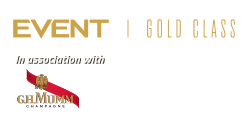 Experience it in Gold Class
Now Showing
Menus
Promotions
About
Corporate Bookings
Gold Class Cinemas
About Gold Class
The ultimate luxury cinema experience
Travel first class at the movies with the laid back luxury of Gold Class. With wall to wall screens, fully reclining arm chairs and food and drinks delivered to your seat throughout the movie.
Have a drink before…and after the movie
Why not arrive early to our exclusive Gold Class lounge and have a drink. It's the perfect place to catch up and begin to unwind before the movie even begins.
World class food and drinks at the movies
Enjoy waiter service in the lounge or to your seat with an eclectic mix of the latest cocktails, beer and wine. Snack on a contemporary food selection from our chef prepared menu